If you want win in this competitive market, you have to be on top of your game by being efficient. Depending on what kind of jobs you're running, you want to run the best equipment and tools for it, as well as utilizing them properly.
Fortunately, this doesn't mean you need to buy the most expensive machine. As a general rule, the more complex the part, the more you'll have to spend on precision equipment. On the flip side, you can charge more because it takes more time and money to run the job.
What Machines Are In The Shop?
There are a lot of factors that can determine the hourly rate of a shop. Shops that can utilize bigger are more powerful machines will generally charge more because the overhead costs are higher, and they can do more than just a small job shop with lesser machines.
What Kind of Shop Is It?
Comparing hourly rates of job shops and production shops can vary greatly. Running production is usually a larger shop with big machines that can run dozens or even hundreds of parts at a time. Efficiency is very important, and rates will often be higher. However, the orders can be started and finished in a fraction of time.
Smaller job shops that do more prototype parts and small batches are usually a little cheaper. However, the cost per part can be quite a bit higher because set-up time is expensive. The more parts you run, the lower the cost-per-part will be.
Quality or Quantity?
Just because a shop has bigger and more powerful CNC machines does not mean it is a better shop. A small 3 man shop can be head and shoulders above a 20,000 square foot machining shop as far as quality goes. In order to meet or exceed the customer's request, there must be at least one machinist in the shop that knows how to do that. You can't just make a program on a CAD/CAM system, load it onto the machine and expect everything to run perfectly. In fact, programming is sometimes one of the easiest part of machining.
The difficult part is making a fixture that properly holds the part, choosing the right tools for the part (size, length, material), as well as speeds and feeds that will be the most efficient (shorter cycle times are good, but if you're burning through tools every few parts, you're spending more on tools and down time because you have to stop running the machine and set a new one up; Time = Money). Some characteristics of a well rounded and skilled machinist can be found here.
Lets See Some Numbers!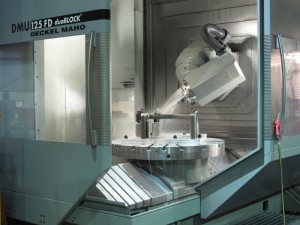 So, you want to see some actual dollar amounts for machine shop rates… There's a few different ranges of numbers, and as a general rule, you get what you pay for. $40-55/hour is considered cheap in the manufacturing industry, and while you may be able to find a local shop that has a rate that low, their work will probably reflect. However, if you need to make parts with wide open tolerances, you can save a lot of money going to a company that is 48 bucks an hour. Manual mills and lathes may be the majority of machines found in a shop like this.
60 to 80 dollars per hour is the average machine shop rate in most parts of the U.S.. Electricity is and overhead costs play an important role in what a shop is charging. However, the most important factor would be quality and type of shop. Prototype and short run parts are expensive due to set-up times. If you need to make a part with tight tolerances, that will greatly narrow the choices down. The shops that are able to make high precision and good looking parts know that, and are able to charge more because other shops can't compete with their quality.
If you were wondering about the top dollar shops, there are some out there that charge $100/hour and beyond. Why? Along with the above mentioned, the high cost is because they are large shops with multi-million dollar machines that produce a high overhead to run, including well-experienced machinists that often get paid a better wage because of their expertise. It may seem ridiculous if you're new to the career, but if you add up all of the expenses of machines operating, tools, inspection equipment, coolant and chemicals, electricity, and obviously the machinists/programmers themselves. After adding all those numbers up, they shouldn't be more than what the company is making per hour, especially if the owner wants to make a profit.
In the end, it really depends on the kind of work that is being done. The higher precision and meticulous that stand strongly behind their quality will charge more, but if you have fussy parts, it is well worth the cost as opposed to rejecting the same part from a lesser shop that can't meet the tolerances.