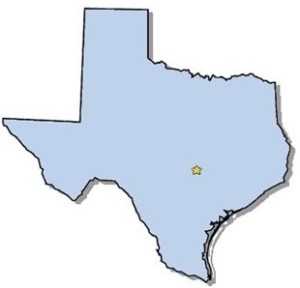 For you to get a job as a CNC Machinist, you will need to have some training and/or experience in the industry. While there are no specific requirements that each state has for Machinists, certain cities have a much higher demand for them, and Houston is one of, if not the, biggest one.
For the most part, you must:
Be at least 16 years of age
Be able to read and understand English
Have basic machining skills and knowledge
Be able to pass a background and/or drug test
Have your own tools (varies per company)
In order to meet these requirements you have to get some experience or training, and the easiest way to do that is by going to school for CNC Machining. Depending on the school and what degree you want to graduate with, it can take two semesters, nine months, or 2+ years for the highest degree.
Below are colleges/tech schools that have a CNC classes and/or a Machining program:
UTA – University Texas Arlington
While the U of Arlington doesn't have a full-on machining course, they offer multiple programming, blueprint, and shop math classes. Unfortunately, there are no machines available to practice on. This would be a good place to go if you already have basic machining experience and want to learn CNC programming.
Fort Worth ISD Adult Education Center
The Adult EDU center in Fort Worth has a small machine shop with manual machines, along with basic machining classes to go with. However, the classes are geared towards people that have at least a few months of experience/training in machining already. Fort Worth has CAD/CAM, CNC programming, and 3D programming classes, as well as Blueprint reading and shop math. The equipment isn't as high tech as a full on Machining course at a Tech school, but it may be worth it to take some classes here to get some knowledge on these.
MT Training Center
MT Training center is a vocational school that has a complete CNC Machining program for anyone that has graduated high school. It covers almost everything from the basics to CNC programming and machine set-up.
Texas State University
TSU doesn't have a specific CNC Machinist program, but it does have a Manufacturing Engineer degree with CNC classes. The school has a couple of CNC machines that students can practice on after learning how to use CAD/CAM software, as well as manual programming. It may not be a full-on machining course like a tech school, but it's a good place to go for programming and machine set-up since they have quality equipment/software.
Tarleton State University
Much like Texas State U, Tarleton State offers various classes for CNC machining and programming. There's several mills and lathes to practice set-ups and run parts on after learning how to program. There's some machining 101 classes here, but you may want to have a little experience before committing to this school.
Texas State Technical College
Texas State Tech has a few different courses for Manufacturing. There's a couple 18 month-long associate degree programs for manufacturing, and a CNC-based program is 12 months. They have all of the necessary classes, starting with basic machining, blueprint reading, shop map, as well as CNC programming, and CAD/CAM classes. There's a CNC shop with computers and machines to learn on. If you're looking to go to school for machining, this is a good place to get your career started.
Going to school is one of the easiest ways to get started in a new career, especially for Machinists since you can be done in two years or less. Plus the fact that most programs cost much less than going to a regular four-year school. It's never too late to get started, whether you're 25 or 45. You can complete an entire program from start to finish, or just take some night classes to boost your knowledge and move up in your workplace.
References:
CNC Concepts